By Perry A. Farrell
SMSB Editor-in-Chief
Melik Williams is an academic star at Ypsilanti Lincoln High School and his talents on the football field are quickly catching up.
He's entering the end of his first year at Sound Mind Sound Body and his exploits in the classroom have been eye-opening.
Williams scored 1,230 while taking an SAT practice test at SMSB. Co-founder and CEO Curtis Blackwell labeled Williams an academic star.
"I have a 3.9 grade-point average and my goal is to bring that up,'' said the junior outside linebacker-tight end. "I'm taking three Advanced Placement courses. I was shocked about the SAT score.
"Academics are extremely important to me. When I got the 1,230; I was shocked. I got 1130 when I took the PSAT a while back. I was surprised it went up that much.''
Williams said the hour trek from Ypsilanti to the SMSB camp on Sundays since December had been worth it.
"My mom (Yoline Williams) heard about the camp and thought it would be a good idea,'' said Williams. "I wanted to try it out because I hadn't gone to any camps. It has definitely been worth it. It has helped me on the field and in the classroom.''
Blackwell believed the offers would be coming, especially with Williams' work in the classroom.
At the next level, Biomedical engineering or Zoology could be in his future.
"Those two things interest me a lot,'' Williams said. "I feel like as a student-athlete, and a lot of my coaches have said it, the student comes first for a reason. I feel like you need to have your grades together for everything to function with eligibility. You can't get into college without having good grades. I feel like in order to be a good college athlete you have to do well in the classroom and on the field.''
He was humbled by being named to the Michigan High School Athletic Association Student Advisory Council for the academic school year.
?NEW MAX ALERT?
385lbs deadlift???
?: @SplitterStrong #SplitterFootball @SplitterNation pic.twitter.com/tyjfQsn0W1

— Melik Williams?? (@WilliamsMelik22) November 3, 2021
"Honestly, I was really honored to receive that position because it's a huge, big deal,'' said Williams. "I think they pick 16 kids out of all the kids in the state of Michigan. I felt like becoming part of that group…It was incredible. I was surprised, but I was glad I became a part of it.
Williams found out in June that he was named to the council.
"They called to see if I wanted to be part of the council and of course I said yes,'' said Williams.
Motivated by the SAT score and being named to the advisory council, Williams' play has improved on the field.
While Central Michigan University has shown interest along with Western, Williams' recruiting resume should pick up.
"Central came to watch Trevor Jones, my teammate who committed to them, and they saw me,'' said Williams.
Standing 6-foot-3 and weighing 193 pounds, Williams has a 6-7 wingspan and runs a 4.5-second 40-yard dash, which made him a threat on both sides of the ball.
Lincoln entered the weekend with a record of 2-1 and a showdown with Dexter.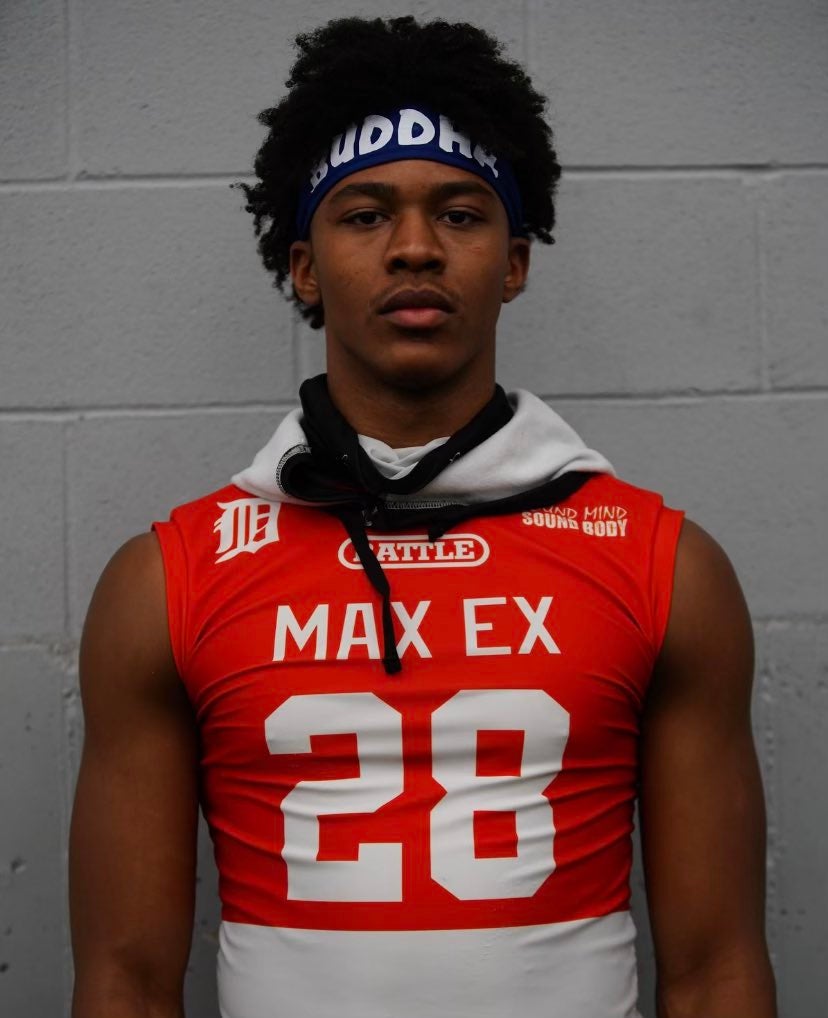 Williams predicted that the Railsplitters would make noise during the regular season and in the playoffs.
"I'm feeling good about our game with Dexter,'' said Williams. "They're a good team, but I believe if we play well and play smart; we can beat them. I have faith in our team, and I think we can go pretty far in the playoffs and do well there, too.
"I feel like we're definitely going to make an impact.''
He already has it in the classroom.